ACUP presents the new Internationalisation Plan of the Catalan Public Universities 2017-2020
The Association of Catalan Public Universities (ACUP) has elaborated and presented the new Internationalisation Plan of the Catalan Public Universities for the period 2017-2020. The plan is a continuation of the previous one (2010-2015) although it rethinks global ideas and values in the present context. The Plan reaffirms the will of ACUP's universities to become a reference university system while keeping the singular and complementary profiles of the universities that form it. The main objective of the Plan is for the university system to be cohesive and renowned internationally for its quality, its innovative capacity and its commitment to social responsibility.
The Internationalisation Plan of the Catalan Public Universities 2017-2020 has been elaborated with the experience and lessons learnt from the previous Plan. The Plan has a smaller format, less number of strategies and a time-frame of 4 years with the objective of being more operative and achievable. Each year, the International Relations Commission will develop an Operative Plan, where the activities to be developed will be prioritized.
In the Plan 2017-2020, the number of priorities is the same as in the previous Plan, although the titles and the contents have been adapted to the new context:
Training for a global citizenship
International research and innovation
Global social commitment
Catalan culture in the world
Communication and international visibility
International observatory
The document is the product of the work of ACUP under the impetus of its rectors and through the Executive Secretariat and the International Relations Commission, formed by the vice-rectors of international relations and the directors and heads of the offices of international services of the eight universities. The ACUP Research Commission and the University Cooperation for Development working group have also been actively involved in the elaboration of the document.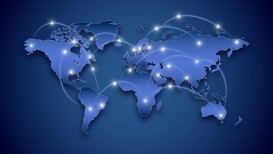 You may also be interested in...
GUNi has participated at the European Social Responsibility Days (#EUSRdays) , hosted yesterday and today at the European Parliament in Brussels and the Université Libre de Bruxelles (ULB). GUNi has presented the EC-funded HEIRRI , the 6th GUNi report 'Towards a Socialy Responsible University - bala...

The Association of Catalan Public Universities (ACUP) and the Catalan government participate in the annual conference of the Asia-Pacific Association for International Education (APAIE) , one of the world's largest education fairs and the major one in Asia which is held in Kaohsiung (Taiwan) from 20...

The Catalan university system, lead by the Catalan Government and ACUP, will participate in the 29th annual conference of the EAIE 2017 held in Seville, from September 12 to 15, 2017, with the participation of over 5,000 professionals from more than 80 countries around the world. The theme of this y...

The Global University Network for Innovation is an International network created in 1999 within the framework of the UNITWIN/UNESCO Chairs Programme,...