The White Paper
2008
In recent years, universities have been subjecte to a process of reflection and considerable changes. They are called upon to play a strategic role in today's changing society and in the knowledge economy. Hence, the Associació Catalana d'Universitats Públiques (ACUP) believes that right now is the best time to compile and release the White Paper on the University of Catalonia to contribute, by giving a Catalan viewpoint, to the reflection in Europe as to the state of the University. The White Paper is, furthermore, the configuration of a common roadmap of public Catalan universities to build the University of Catalonia, a collective, cooperative strategy which can be used to turn our country into a university area of excellence in southern Europe.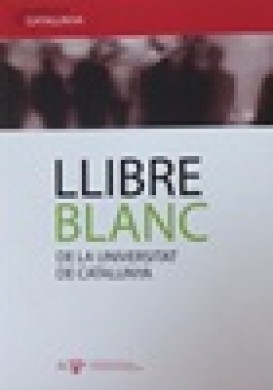 You may also be interested in...
The Catalan Association of Public Universities (ACUP) has initiated a collaboration with the CUIMPB - Ernest Lluch Centre. El CUIMPB Consotium Menéndez Pelayo Internacional Universitat of Barcelona - Ernest Lluch Centre is made up of the Menéndez Pelayo International University (UIMP), the Barcelona...