E-administration
The project of promoting e-administration for universities responds to the desire to increase efficiency and innovation in public university governance, by expanding the use of information and communication technologies in the various areas of work in universities.
The project complements the Law on Citizens' Electronic Access to Public Services (11/2007). This law involves the introduction of changes in the organisation of universities to implement new information communication technologies (ICT) to be able to give a more agile, efficient and effective service to citizens. In this context, the Catalan public universities have been jointly developing an ambitious project since 2008 to boost electronic administration, or e-administration. This is implemented in collaboration with the Ministry of Innovation, Universities and Enterprise; the Department of Governance and Public Administration of the Generalitat de Catalunya and the Catalan Supercomputing Centre (CESCA). The project is directed by the university Heads of Administration committee and has a technical committee comprised of managers and technicians from universities on ICT, organisation, archiving and regulatory aspects. The project includes several specific actions, including the following:
E-administration Regulations; Information and Training Modules; Electronic Registration; E-identity and E-signature; Management of Files/Documents; E-scanning and E-printing; E-file; E-bill; E-procurement; E-logs; E-notification; E-vote.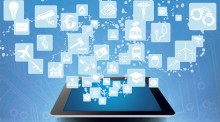 The Ministry of Innovation, Universities and Enterprise has provided more than 5 million euros to promote e-administration
Catalan universities have made a significant effort to introduce new technologies in a rational and structured manner
You may also be interested in...
The series of seminars Universities and Gender "Moving beyond diagnoses: gender equality and incorporation of female talent in higher education, research and university management" held on October 5 and 6, continues the collaboration between the CUIMPB-Centre Ernest Lluch and the Catalan Association...

Within the framework of the World Higher Education Week 2022, which is held in Barcelona from the 16th to 20th of May, the CUIMPB-Centre Ernest Lluch has organized an event as part of a Cycle of Seminars carried out in collaboration with the Global University Network for Innovation (GUNi) and the...

Barcelona, 13 May 2022- This morning, at a press conference held in the Pau Gil Hall of the Art Nouveau Site of San Pablo, the World Higher Education Week 2022, to be held from 16 to 20 May in Barcelona, was kicked off. This week has been timed to coincide with the UNESCO World Conference on Higher...

We are facing a new world era, with realities such as economic globalisation, the climate emergency, shortcomings in the welfare state, the consolidation of knowledge as a critical factor of progress, new and old inequalities, the transformation of the world of work, the rise of populism and the...