Cycle 'Sense and value of the humanities in the 21st century'
The cycle organized by the Palau Macaya of "la Caixa" under the coordination of the ACUP and the scientific direction of Prof. Emeritus and trustee of the University of Girona Joan Manuel del Pozo
This cycle aims to generate a space for reflection and exchange of ideas on the challenges facing society in the 21st century and the role that humanities play in these challenges, with a strong emphasis on the debate on humanities in the 21st century. education system in all its stages.
In order to extend this debate to all social agents, a series of seminars were held in which professionals of different profiles and affiliations were invited to reflect and draw conclusions from an initial presentation on the subject. thematic of the cycle. As a result of this reflective work in these spaces, public meetings were organized to transfer this debate to the public as well.
The dossier resulting from this cycle is now available for digital consultation. In the published dossier you can consult the reflections and conclusions that emerged from the different conferences and seminars that made up the cycle of debates and that served to analyze the humanities and their role in improving training, the vital practices of people in the 21st century and the drive for a more responsible and democratic society.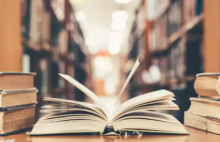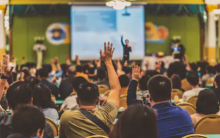 In this time of change, can the humanities help us to rethink and value ourselves as human beings?
You may also be interested in...
Cycle organized by the Palau Macaya of "la Caixa" under the coordination of the Catalan Association of Public Universities (ACUP) and the scientific...

The Catalan Association of Public Universities (ACUP) has initiated a collaboration with the CUIMPB - Ernest Lluch Centre. El CUIMPB Consotium Menéndez Pelayo Internacional Universitat of Barcelona - Ernest Lluch Centre is made up of the Menéndez Pelayo International University (UIMP), the Barcelona...

Today's societies are undergoing profound changes with clear consequences for the future. These environmental, scientific, technological, cultural and social transformations present momentous challenges in thinking and reflecting on the meaning and value of the human experience. These challenges can...

David Bueno and Gemma Marfany claimed there is a need for dissemination, yesterday at the university during the ceremony in which they were awarded ex aequo the 6th Award of the Doctors' Senate and Board of Trustees to the best scientific and humanities dissemination activities. The ceremony was...