ATLAS of Innovation in Catalonia
The Territorial Innovation Knowledge Platform (CTI Platform) has carried out case studies, the Atlas of Innovation in Catalonia, in order to describe and disseminate experiences of cooperation between research groups of Catalan public universities and companies.
The Atlas of Innovation in Catalonia identifies and collects case studies based on successful experiences of cooperation between research groups of Catalan public universities and companies in very diverse economic sectors in order to value and give them value. to know them.
The types of collaboration included are multiple: dual training, professional internships, provision of services and consulting, research and innovation projects, patents and licenses, knowledge and technology transfer, incubation of science-based companies, etc.
For each case study, the experience of cooperation is explained and the elements involved are analyzed: how does the need for collaboration between agents appear? What are the mechanisms to initiate contact and then ensure good interaction? What problems arise and how are they solved? What results do both parties get? etc.
The aim is to show, from very different fields and cases, the elements involved in this collaboration: plataformacti.cat/atles-de-la-innovacio-a-catalunya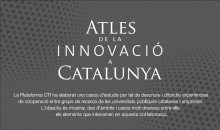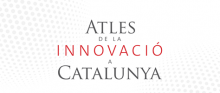 You may also be interested in...
The Knowledge, Territory, Innovation Platform (CTI Platform) is a strategic project that offers a space for stable cooperation between agents to...

From the 24th to the 26th of May ACUP-GUNi participated at the transnational project meeting of the SHEFCE project in Brussels. The meeting was held at the Vrije Universiteit Brussels (VUB) and around 10 participants from Croatia, Austria, Belgium, Ireland, and Spain participated representing the...

Between the 30th of May and the 1st of June, the TeRRIFICA Consortium has met in Poznan for an in-person meeting, the first since the Covid-19 pandemic started. The project, which is now coming to an end, has been an incredible experience filled with research, innovation, climate action and citizen...

The training week, organised by the Politecnico di Milano, was held at the premises of the Université Centrale Supélec in Paris-Saclay. The Politecnico di Torino and a number of Tunisian universities and institutions involved in the project, such as the ENIT of Tunis el Manar, the IGSi of Sfax, the...