African Spanish HEM Platform
Under the Inter-University Consortium of University Management (CIGU) was developed during the year 2009 the project Institutional Development and Management Training College (DIGU). This project identified a great need by African universities to deepen collaboration in university management, especially in relation to the field of research management. In response to this need we designed the second phase, the DIGU II, which provides for the creation of a Platform for Higher Education Management (Spanish African Higher Education Management Platform) as a new joint project of universities that
Under the Inter-University Consortium of University Management (CIGU) was developed during the year 2009 the project Institutional Development and Management Training College (DIGU). This project identified a great need by African universities to deepen collaboration in university management, especially in relation to the field of research management. In response to this need we designed the second phase, the DIGU II, which provides for the creation of a Platform for Higher Education Management (Spanish African Higher Education Management Platform) as a new joint project of universities that are part of CIGU.
The project aims to establish a forum for exchange and lifelong learning on university management between European and African universities to increase the institutional capacities of African universities and strengthen, thus universities as vital agents social and economic development of the partner countries.
In this first phase, in response to identified needs, the platform will focus on the field of research management. The objective of this first phase is to provide a forum for dialogue and contribute to the creation and exchange of knowledge around this topic. In this sense, several reports were developed to learn more about the reality of research management within the overall framework and specifically African universities that are part of the consortium. Through this project also aims to incorporate other universities in Africa.
Finally it provides for the development of a handbook of research management as well as organizing an international conference to be attended by representatives of the Catalan universities and African experts in the field of university management and research management, representatives of international agencies of development cooperation and government representatives competent in the field of research of each African country participating in the project, among others. 
ACUP-IAU International Seminar on Innovative Approaches to Doctoral Education and Research Training in Africa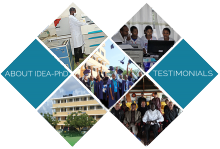 You may also be interested in...
Barcelona, 13 May 2022- This morning, at a press conference held in the Pau Gil Hall of the Art Nouveau Site of San Pablo, the World Higher Education Week 2022, to be held from 16 to 20 May in Barcelona, was kicked off. This week has been timed to coincide with the UNESCO World Conference on Higher...

We are facing a new world era, with realities such as economic globalisation, the climate emergency, shortcomings in the welfare state, the consolidation of knowledge as a critical factor of progress, new and old inequalities, the transformation of the world of work, the rise of populism and the...

The Catalan Association of Public Universities (ACUP) has initiated a collaboration with the CUIMPB - Ernest Lluch Centre. El CUIMPB Consotium Menéndez Pelayo Internacional Universitat of Barcelona - Ernest Lluch Centre is made up of the Menéndez Pelayo International University (UIMP), the Barcelona...

With the "University, We Are Shelter" campaign, we want to respond to the misinformation and false myths surrounding refugees in order to deal with xenophobic discourses. Promoted by the UNHCR (UN Refugee Agency - Catalan Committee) and with the participation of Catalan public universities, the...