Training on the external impact of public procurement
The Catalan Agency for Development Cooperation, in collaboration with the Directorate-General for Public Procurement and with the support of the Directorate-General for Development Cooperation, is organizing the second edition of the course on the external impact of public procurement on 'School of Public Administration of Catalonia.
Objectives
Increase knowledge and consideration of the impacts (positive and negative) of public policies, not only in Catalonia, but also abroad, in other countries (extraterritorial dimension) and in future generations, with a global, transversal approach. integral: in human rights, in gender equity, in the environment ..., etc.
To provide the tools to be able to act from the Administration in a manner consistent with the development cooperation policy of the Generalitat de Catalunya (coherence of development policies).
Facilitate compliance with the obligation of contracting authorities to ensure that the design of the award criteria allows for high quality works, supplies and services, through the inclusion of qualitative, environmental, social and innovative aspects related to the object. of the contract.
Recipients
Technical staff and those responsible for contracting the central and territorial services of the departments of the Generalitat de Catalunya, public universities, trade unions, Parliament and local bodies that promote and propose the contracting of services, works and supplies, as well as the people who manage and process them. contracts.
The distribution of places initially planned is 15 for the Generalitat de Catalunya and 15 for the local administration. If the registrations of one of the areas do not reach this number, their places will pass to the other until the capacity of the course is completed. And if there were still vacancies, they would be open to technical cooperation staff.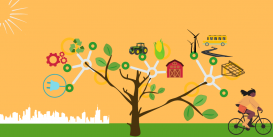 You may also be interested in...
Source: comms UdG Since this initiative was launched in 2012, the participation of the University of Girona in the Industrial Doctorate Plan has been advancing with a total of 54 awarded projects, 38 own researchers directing theses, 22 research groups involved and 13 theses. doctoral reads. The...

Source: comms UPF Now the EU's Horizon 2020 programme has come to an end, the University has obtained a total of 85.6 million euros of funding spread across 176 projects, that is to say, an increase of 16 and 24%, respectively compared to the previous FP7 programme. UPF, which has stood out for...

Source: UPC The rector of the Universitat Politècnica de Catalunya · BarcelonaTech (UPC), Daniel Crespo; the director of the School of Industrial, Aerospace and Audiovisual Engineering of Terrassa (ESEIAAT) of the UPC, Xavier Roca, and the co-founder and CEO of Grup Construcía, Arturo Fernández...

The Minister of Universities, Manuel Castells, is leaving the State Government after almost two years and will be replaced by the former Mayor of Barcelona, ​​Joan Subirats. Joan Subirats (Barcelona, ​​1951) is Professor of Political Science at the Autonomous University of Barcelona (UAB) and was...