Joan Subirats, new Minister of Universities
The Minister of Universities, Manuel Castells, is leaving the State Government after almost two years and will be replaced by the former Mayor of Barcelona, ​​Joan Subirats.
Joan Subirats (Barcelona, ​​1951) is Professor of Political Science at the Autonomous University of Barcelona (UAB) and was the number 2 of Ada Colau in the lists of the last municipal elections, in May 2019. At that time he became the first deputy mayor of culture and education, and assumed the vice-presidency of the Barcelona Education Consortium.
Subirats has had a lot of projection in the media, as a columnist and socialite. He has been director of the UAB Institute of Government and Public Policies and collaborator in media such as El País, ARA, Crític, la Ser and Catalunya Plural. He is one of the founders of the Fundació Periodisme Plural, which publishes Catalunya Plural and El Diari de l'Educació, among others, and before entering politics in 2017 (as the City Council's Culture Commissioner), he was a member of the its board of trustees.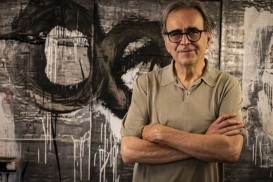 You may also be interested in...
On 6, 7 and 8 February 2018 over 200 conferences in different teaching centres will be offered on all the UAB's bachelor's degrees, including new academic programmes. The conference will be given by UAB professors. It is the best way to discover first-hand the academic programme each student is...

The network Scholars at Risk (SAR) has released Free to Think 2017, an annual report analyzing 257 reported attacks on higher education communities in 35 countries, from September 1, 2016, to August 31, 2017. ACUP and its universities joined Scholars at Risk (SAR) on June 2017, in order to stand in...

In a context of major social, economic and technological changes, and in the face of local and global challenges such as climate change, globalisation and the crisis of democracy, universities must question their social function and their strategic objectives. What should university education be...

We are facing a new world era, with realities such as economic globalisation, the climate emergency, shortcomings in the welfare state, the consolidation of knowledge as a critical factor of progress, new and old inequalities, the transformation of the world of work, the rise of populism and the...