UAB hosts the International Seminar on Communication and Sustainable Development Goals of the United Nations
On Tuesday 15 November the Faculty of Communication UAB hosted the 5th International Seminar on Communication, Development and Human Rights. During the meeting, the role of the media and professionals of this sector in relation to the Sustainable Development Goals (ODS), defined by the 2030 United Nations Agenda. 
The seminar, organized from the Mediterranean Observatory of Communication (OMEC) and Solidarity Foundation (FAS), shared with attendees thoughts on what challenges and tasks are the communicators in achieving the ODS. In this regard, noted the project ECMO, "The role of journalists as promoters of sustainable development goals: diagnosis, awareness and training in grades Communication Sciences."
Teresa Velasquez, president of the OMEC, and Jordi Prat, director of the FAS, opened the seminar. Afterwards, three speakers focused theme and the relationship between sustainable development and communication, and discussed the progress of the Millennium Development Goals of Sustainable Development Goals, rights to information, communication and cyberspace as tools for social change and participatory communication and social change. In the afternoon, three more speakers presented experiences at the UAB Communication with students and development, as communication becomes a tool of transparency in organizations 2.0, and was conceived as the communication strategy of the Agency Antirrumors the City of Barcelona. 
ODS and universities:
In the international context which included the ODS and the new United Nations Global Agenda, higher education and research in different areas mentioned, recognizing the role of universities in contributing to sustainable development. The fourth objective, in particular, ensures an equitable and inclusive education, and establishes that it is necessary to ensure that all students acquire the knowledge and skills necessary to participate in this promotion.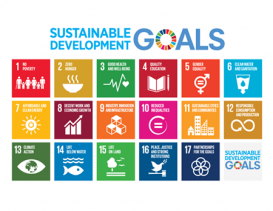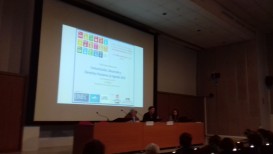 PREV
NEXT
You may also be interested in...
On February 18 the constituent meeting of the working group on Education for Sustainable Development (ESD) attached to the Commission for Social Responsibility University (RSU) of the Catalan Association of Public Universities (ACUP) was held. Comprised of academic cooperation and development vice...

On 25th November took place in Madrid the COPERNICUS Alliance Annual General Meeting 2015. The theme of this year's conference was the evaluation and assessment of higher education for sustainable development. Participants had the opportunity to present and discuss different models and systems of...

The international conference " From Higher Education For All towards SDG4: Building on achievements " took place last 8-9 October in Barcelona and was promoted by the International Association of Universities and the Jaume Bofill Foundation. During two days, participants worldwide commented on the...

More than 30 participants attended the 2nd Seminar on 'Education for Sustainable Development in graduate studies' held last July 9 at the Universitat Pompeu Fabra in Barcelona. This seminar was organized by the Fundació Autònoma Solidària in collaboration with ACUP, UPF Solidària, EduAlter and the...