International Higher Education and Research Leadership Course 
The International Higher Education and Research Leadership Course will take place in Barcelona from 2nd to 4th October 2017. This course is part of the Global University Network for Innovation (GUNi) Summer School initiative and aims to provide a space for the professional development of mid- to senior level university staff (both academic and professional).
The course will include an opportunity to build a higher education system (in LEGO); sessions on trends and challenges in higher education world-wide, on universities as organisations and on innovation in higher education and research; interviews with senior Catalonian university leaders; site visits to innovative units at universities in Barcelona/Catalonia; a workshop on leadership roles and organisational culture; and a higher education management and leadership simulation game.
The course will be co-organized by GUNi, the Catalan Association of Public Universities (ACUP), the Center for Higher Education Policy Studies (CHEPS), University of Twente, the Netherlands and the LH Martin Institute for Higher Education Leadership and Management (LHMI), University of Melbourne, Australia.
The Global University Network for Innovation (GUNi) is an international network created in 1999 and supported by the UNESCO, the United Nations University (UNU) and the Catalan Association of Public Universities (ACUP), which hosts its secretariat and presidency.  GUNi's mission is to strengthen the role of higher education in society by contributing to the renewal of the vision and policies of higher education across the world within a guiding framework of public service, relevance and social responsibility.
The Catalan Association of Public Universities (ACUP) was created in 2002 on an initiative of the Universitat de Barcelona (UB), Universitat Autònoma de Barcelona (UAB), Universitat Politècnica de Catalunya (UPC), Universitat Pompeu Fabra (UPF), Universitat de Girona (UdG), Universitat de Lleida (UdL), Universitat Rovira i Virgili (URV) and the Universitat Oberta de Catalunya (UOC). The ACUP's main purpose is to be the principal voice of the universities of Catalonia and combine efforts to promote initiatives, programmes and joint projects with the aim of improving the university system and ensuring that it spearheads social, cultural and economic development. ACUP is one of the most active university associations in Europe, both representing the voice and interest of its own members as well as at international level promoting collaborations at global scale like the GUNi network.
CHEPS has an eighteen-year record of work in the broad area of leadership and management development in higher education covering more than 20 countries. Its current flagship programme is the Leadership Development Programme which it has offered for the European Consortium of Innovative Universities (ECIU) for eleven years. The programme has more than 200 alumni from 15 universities. See www.eciu.org/leadership-development-programme
LH Martin Institute is Australia's national institute for tertiary education leadership and management development. Established by the Commonwealth Government at the University of Melbourne in 2007, it has established a national and international reputation for high quality, tailored and contextualized leadership and management programmes, drawing on a unique combination of academic rigour and practical, professional expertise.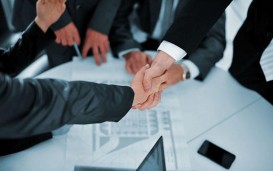 You may also be interested in...
The Catalan university system, lead by the Catalan Government and ACUP, will participate in the 29th annual conference of the EAIE 2017 held in Seville, from September 12 to 15, 2017, with the participation of over 5,000 professionals from more than 80 countries around the world. The theme of this y...

The Universitat de Barcelona (UB) , the Universitat Autònoma de Barcelona (UAB) and the Universitat Pompeu Fabra (UPF) are among the top 300 universities in the world according to the prestigious Times Higher Education World University Rankings 2016 . The UAB appears in the position 163 (last year w...

The network Scholars at Risk (SAR) has released Free to Think 2017 , an annual report analyzing 257 reported attacks on higher education communities in 35 countries, from September 1, 2016, to August 31, 2017. ACUP and its universities joined Scholars at Risk (SAR) on June 2017, in order to stand in...

On 6, 7 and 8 February 2018 over 200 conferences in different teaching centres will be offered on all the UAB's bachelor's degrees, including new academic programmes . The conference will be given by UAB professors. It is the best way to discover first-hand the academic programme each student is int...