Innovation and Entrepreneurship in Africa - Technipedia
The 'Innovation and Entrepreneurship in Africa - Technipedia' project aims to strengthen the economy of the African countries by improving knowledge transfer between universities and companies. In close collaboration with the African universities members of the Interuniversity Consortium of University Management (CIGU) the project will promote entrepreneurship and innovation through the creation of a virtual platform called Technipedia and the development of a guide to improve the transfer of knowledge from universities to the African economy and society.

The virtual platform Technipedia
The 'Innovation and Entrepreneurship in Africa - Technipedia' project aims to strengthen the economy of the African countries by improving knowledge transfer between universities and companies. In close collaboration with the African universities members of the Interuniversity Consortium of University Management (CIGU) the project will promote entrepreneurship and innovation through the creation of a virtual platform called Technipedia and the development of a guide to improve the transfer of knowledge from universities to the African economy and society.

The virtual platform Technipedia will serve as an instrument of support for entrepreneurship. The main aim is to provide technological and economic information and examples of good practices to contribute in this way to strengthen the culture of technology to promote a culture of entrepreneurship and foster the creation of innovative companies. In addition, it wants to facilitate the exchange of information between entrepreneurs and crerate an entrepeneurs network. Likewise, Technipedia will contribute directly to the create a stronger network of small and medium enterprises and will serve as background information for anyone with creative potential whith the aim of developing his own project using concrete data, analysis, etc..

Moreover, the "Practical Guide to improve the transfer of knowledge from universities to the African economy and society" will strengthen the institutional capacities of African universities and promote knowledge transfer units in various institutions of higher education. The guide will serve as a basis for training and professional development of university managers responsible for university-business relations.

The project has the support of the Spanish Agency for Development Cooperation (AECID) and the Obra Social of the 'la Caixa' Foundation.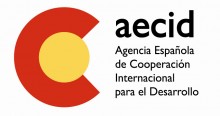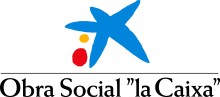 You may also be interested in...
The Catalan Association of Public Universities (ACUP) participates in the eLearning Africa - 8th International Conference on ICT for development, education and training, held on 29 to 31 May in Windhoek, Namibia. More than 1,300 participants attend to the meeting. During the conference the ACUP will...

Her Royal Highness the Infanta Cristina, Jaime Lanaspa, managing director of "la Caixa" Foundation, Francesc Xavier Grau, president of the Catalan Association of Public Universities (ACUP), Josep Maria Vilalta, executive secretary of the ACUP and Guy Tsala, vice President for Research and...

On Tuesday, February 28, was presented at the University of Yaounde I (UYI), Cameroon, the virtual platform Technipedia

www.technipedia.com

, one of the results from the Innovation and Entrepreneurship in Africa Program, driven by the Interuniversity Consortium Management University (CIGU) formed by...

The training week, organised by the Politecnico di Milano, was held at the premises of the Université Centrale Supélec in Paris-Saclay. The Politecnico di Torino and a number of Tunisian universities and institutions involved in the project, such as the ENIT of Tunis el Manar, the IGSi of Sfax, the...