Associate Partner in the 'Entrepreneurship, Ressources, Management, Innovation and Technologies (ERMIT)'
The Catalan Association of Public Universities (ACUP) participates as Associate Partner in the 'Entrepreneurship, Ressources, Management, Innovation and Technologies (ERMIT)' program.
The project has been selected by the European Commission within the program of university mobility Intra-ACP. The aim of the program is to create a proper framework for university cooperation in Africa in order to professionalize the training and mobility of teachers and students. The mobility project will be organized alongside the virtual platform TECHNIPEDIA developed by the ACUP, the University of Yaounde I and the Open University of Catalonia in a project funded by the Spanish Agency for International Cooperation development - Agencia Espanyola de Cooperació Internacional per al Desenvolupament (AECID) and the Obra Social de la Fundació 'la Caixa'. The program, thereby, will ensure the continuity of this platform.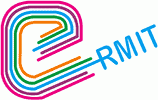 You may also be interested in...
From the 24th to the 26th of May ACUP-GUNi participated at the transnational project meeting of the SHEFCE project in Brussels. The meeting was held at the Vrije Universiteit Brussels (VUB) and around 10 participants from Croatia, Austria, Belgium, Ireland, and Spain participated representing the...

Between the 30th of May and the 1st of June, the TeRRIFICA Consortium has met in Poznan for an in-person meeting, the first since the Covid-19 pandemic started. The project, which is now coming to an end, has been an incredible experience filled with research, innovation, climate action and citizen...

The training week, organised by the Politecnico di Milano, was held at the premises of the Université Centrale Supélec in Paris-Saclay. The Politecnico di Torino and a number of Tunisian universities and institutions involved in the project, such as the ENIT of Tunis el Manar, the IGSi of Sfax, the...

UNESCO's World Conference on Higher Education is held every 10 years. This year it leaves Paris for the first time and we are hosting it in Barcelona. UNESCO trusted ACUP/GUNi to make this event possible in our country. The digital media of the Barcelona City Council have interviewed the Executive...