The ACUP and the IAU IDEA website
On 28 November took place the launch of the IDEA - Innovative Approaches to Doctoral Education (www.idea-phd.net) website at the general conference of the International Association of Universities (IAU), held in San Juan, Puerto Rico. The IDEA website has been developed by the ACUP and the IAU with the collaboration of the Open University of Catalonia (UOC).

This new platform is part, in the case of the ACUP, of the African-Spanish Higher Education Management Platform project. The website will promote free access to institutional and government documents to inspire design or improve
On 28 November took place the launch of the IDEA - Innovative Approaches to Doctoral Education (www.idea-phd.net) website at the general conference of the International Association of Universities (IAU), held in San Juan, Puerto Rico. The IDEA website has been developed by the ACUP and the IAU with the collaboration of the Open University of Catalonia (UOC).
This new platform is part, in the case of the ACUP, of the African-Spanish Higher Education Management Platform project. The website will promote free access to institutional and government documents to inspire design or improve strategic management and policies regarding academic doctoral programs. The platform will also provide practical tools, checklists, and other specific examples of academic initiatives and it will facilitate new opportunities for cooperation, collaboration and internationalization.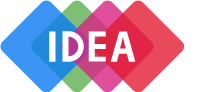 You may also be interested in...
UNESCO's World Conference on Higher Education is held every 10 years. This year it leaves Paris for the first time and we are hosting it in Barcelona. UNESCO trusted ACUP/GUNi to make this event possible in our country. The digital media of the Barcelona City Council have interviewed the Executive...

The Catalan Association of Public Universities (ACUP) has initiated a collaboration with the CUIMPB - Ernest Lluch Centre. El CUIMPB Consotium Menéndez Pelayo Internacional Universitat of Barcelona - Ernest Lluch Centre is made up of the Menéndez Pelayo International University (UIMP), the Barcelona...

The new website of the Reports on Indicators and Impacts of Catalan public universities is available at www.indicadorsuniversitats.cat The website includes the 9 reports published by the Catalan Association of Public Universities from 2011 to the present. Through the periodic publication of these...

A new meeting of the European consortium, hosted by the ACUP, took place on 3 and 4 December at the headquarters of the Fábrica del Sol in Barcelona, an environmental education facility promoted by the Barcelona City Council's Department of Ecology, Urban Planning and Mobility. This meeting was a...