The ACUP and the IAU IDEA website
On 28 November took place the launch of the IDEA - Innovative Approaches to Doctoral Education (www.idea-phd.net) website at the general conference of the International Association of Universities (IAU), held in San Juan, Puerto Rico. The IDEA website has been developed by the ACUP and the IAU with the collaboration of the Open University of Catalonia (UOC).

This new platform is part, in the case of the ACUP, of the African-Spanish Higher Education Management Platform project. The website will promote free access to institutional and government documents to inspire design or improve
On 28 November took place the launch of the IDEA - Innovative Approaches to Doctoral Education (www.idea-phd.net) website at the general conference of the International Association of Universities (IAU), held in San Juan, Puerto Rico. The IDEA website has been developed by the ACUP and the IAU with the collaboration of the Open University of Catalonia (UOC).
This new platform is part, in the case of the ACUP, of the African-Spanish Higher Education Management Platform project. The website will promote free access to institutional and government documents to inspire design or improve strategic management and policies regarding academic doctoral programs. The platform will also provide practical tools, checklists, and other specific examples of academic initiatives and it will facilitate new opportunities for cooperation, collaboration and internationalization.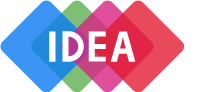 You may also be interested in...
From the 24th to the 26th of May ACUP-GUNi participated at the transnational project meeting of the SHEFCE project in Brussels. The meeting was held at the Vrije Universiteit Brussels (VUB) and around 10 participants from Croatia, Austria, Belgium, Ireland, and Spain participated representing the...

Between the 30th of May and the 1st of June, the TeRRIFICA Consortium has met in Poznan for an in-person meeting, the first since the Covid-19 pandemic started. The project, which is now coming to an end, has been an incredible experience filled with research, innovation, climate action and citizen...

The training week, organised by the Politecnico di Milano, was held at the premises of the Université Centrale Supélec in Paris-Saclay. The Politecnico di Torino and a number of Tunisian universities and institutions involved in the project, such as the ENIT of Tunis el Manar, the IGSi of Sfax, the...

UNESCO's World Conference on Higher Education is held every 10 years. This year it leaves Paris for the first time and we are hosting it in Barcelona. UNESCO trusted ACUP/GUNi to make this event possible in our country. The digital media of the Barcelona City Council have interviewed the Executive...