Statement from the rectors of the ACUP regarding the disqualification of the President of the Generalitat
Regarding the confirmation of the criminal chamber of the Supreme Court of the decision of the Superior Court of Justice of Catalonia (TSJC) to disqualify for a year and a half by public office the Molt Honorable President de la Generalitat, Quim Torra, the rectors of the ACUP member universities want to reiterate everything expressed in our statements in recent years in relation to the conflict between Catalonia and Spain. As we have stated on other occasions, universities are committed, at all times, to dialogue as a way of resolving conflicts and so that they do not end up systematically in court.
Despite respecting the decision of the Supreme Court and the Superior Court of Justice of Catalonia, we consider that it does not help to convey the conflict through politics and dialogue between institutions and governments. In accordance with our statement of June 11, 2018 'from the ideological plurality of our universities and as committed institutions, we reaffirm our commitment to rights and politics, with a desire to serve and constructive purpose. And we do so with the conviction that only from the vindication of the principles of democracy, human rights and dialogue will it be possible to manage dissent, overcome conflict and strengthen ourselves as a society '.
Barcelona, ​​Girona, Lleida, Tarragona, 3rd October 2020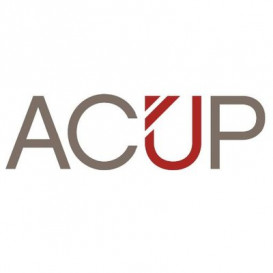 You may also be interested in...
In Barcelona, Girona, Tarragona and Lleida, 28th April 2022 The Catalan Association of Public Universities (ACUP), in relation to the serious violations of privacy and the monitoring of the communications of certain people -some of them members of the Catalan university system- through software...

In Barcelona, Girona, Tarragona i Lleida, 24th February 2022 Over the last few hours, we have learned that Russia, with the help of Belarus, has launched a large-scale military attack on Ukraine. We strongly condemn the use of military aggression as an instrument for resolving territorial disputes...

In a context of major social, economic and technological changes, and in the face of local and global challenges such as climate change, globalisation and the crisis of democracy, universities must question their social function and their strategic objectives. What should university education be...

We are facing a new world era, with realities such as economic globalisation, the climate emergency, shortcomings in the welfare state, the consolidation of knowledge as a critical factor of progress, new and old inequalities, the transformation of the world of work, the rise of populism and the...