Statement from the rectors of the ACUP regarding the disqualification of the President of the Generalitat
Regarding the confirmation of the criminal chamber of the Supreme Court of the decision of the Superior Court of Justice of Catalonia (TSJC) to disqualify for a year and a half by public office the Molt Honorable President de la Generalitat, Quim Torra, the rectors of the ACUP member universities want to reiterate everything expressed in our statements in recent years in relation to the conflict between Catalonia and Spain. As we have stated on other occasions, universities are committed, at all times, to dialogue as a way of resolving conflicts and so that they do not end up systematically in court.
Despite respecting the decision of the Supreme Court and the Superior Court of Justice of Catalonia, we consider that it does not help to convey the conflict through politics and dialogue between institutions and governments. In accordance with our statement of June 11, 2018 'from the ideological plurality of our universities and as committed institutions, we reaffirm our commitment to rights and politics, with a desire to serve and constructive purpose. And we do so with the conviction that only from the vindication of the principles of democracy, human rights and dialogue will it be possible to manage dissent, overcome conflict and strengthen ourselves as a society '.
Barcelona, ​​Girona, Lleida, Tarragona, 3rd October 2020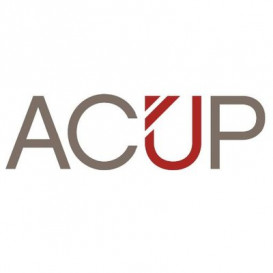 You may also be interested in...
This Thursday, 23 January 2020, the new board of directors of the Catalan Association of Public Universities (ACUP) has been constituted, which will be formed for a whole year by the rector of the Rovira i Virgili University, María José Figueras, as president; the rector of the Autonomous University...

The ACUP has organized the work session "Reforming the government of universities in a moment of change. The experience of the Université du Montréal (Québec)" with the collaboration of the Social Council of the Polytechnic University of Catalonia (UPC) in the historical building of the University...

Given the doubts being generated around the participation of British universities in the Erasmus programme from the moment when Brexit takes effect, ACUP wishes to report on the current situation and possible future scenarios. The organisations and administrations that are responsible for higher...

The UI GreenMetric World University ranking is compiled by the University of Indonesia and measures universities' efforts to develop environmentally friendly infrastructures. Of the 719 universities evaluated in 2018, the URV has been placed in position 119, and in 12th place among the 28...