CIDUI 2016: registration online and call for papers OPEN
The Call for papers for the 9th edition of CIDUI (International Conference on University Teaching and Innovation) is now open. The deadline to send the proposals is January 20. The congress will take place in Bellaterra (Barcelona) at Universitat Autònoma de Barcelona, next 5 – 7 July 2016.
This new edition proposes to create a space for exchange and analysis the impacts of the different experiences of teaching and learning innovation in higher education in recent years. The objective is to reflect on the different actions and investigations that have been developed over the trajectory of the congress and know the impact within the higher education system.
Under the title 'Learning and teaching innovation impacts', the organization are planning many events and activities about four different areas of preference related to the higher education field:
• Analysis of the impact on university teaching and learning
• New training scenes
• Professional Development
• Innovative methodologies in teaching – learning processes
Please see the information about the congress, inscriptions and the deadlines at CIDUI 2016
Follow us on Facebook i Twitter!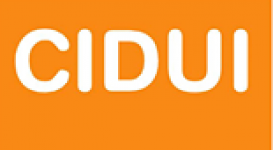 You may also be interested in...
The series of seminars Universities and Gender "Moving beyond diagnoses: gender equality and incorporation of female talent in higher education, research and university management" held on October 5 and 6, continues the collaboration between the CUIMPB-Centre Ernest Lluch and the Catalan Association...

On the 20th and 21st of June, the DECODE consortium met in Riga, Latvia, for the first in-person meeting. The ACUP team attended the gathering as leaders of the project dissemination and of the last Intellectual Output (IO) to be delivered, which will be executed in the coming months. Our Erasmus+...

From the 24th to the 26th of May ACUP-GUNi participated at the transnational project meeting of the SHEFCE project in Brussels. The meeting was held at the Vrije Universiteit Brussels (VUB) and around 10 participants from Croatia, Austria, Belgium, Ireland, and Spain participated representing the...

Between the 30th of May and the 1st of June, the TeRRIFICA Consortium has met in Poznan for an in-person meeting, the first since the Covid-19 pandemic started. The project, which is now coming to an end, has been an incredible experience filled with research, innovation, climate action and citizen...