ACUP statement on the violation of privacy
In Barcelona, Girona, Tarragona and Lleida, 28th April 2022
The Catalan Association of Public Universities (ACUP), in relation to the serious violations of privacy and the monitoring of the communications of certain people -some of them members of the Catalan university system- through software installed on their mobile devices , wants to express the following:
• These actions, and in particular those that use software installed on commonly used and personal devices, violate the privacy of individuals and the protection of data, which constitutes a serious violation of individual and collective rights. lectius. That is why it is essential to give explanations and initiate the relevant investigations to clarify the facts and, consequently, to resolve the potential responsibilities and to be accountable to society.
• These practices go against the peaceful and respectful use of human rights of scientific and technical knowledge, enshrined in the principles and values ​​of Catalan public universities.
Consequently, the ACUP states that:
• Provides support and solidarity with those affected.
• Strengthens its commitment to defending the principles of equity, plurality, freedom and democracy that bind university institutions.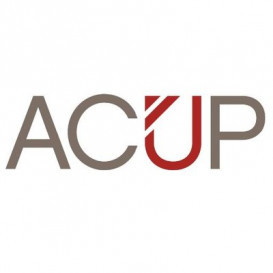 You may also be interested in...
In Barcelona, Girona, Tarragona i Lleida, 24th February 2022 Over the last few hours, we have learned that Russia, with the help of Belarus, has launched a large-scale military attack on Ukraine. We strongly condemn the use of military aggression as an instrument for resolving territorial disputes...

Regarding the confirmation of the criminal chamber of the Supreme Court of the decision of the Superior Court of Justice of Catalonia (TSJC) to disqualify for a year and a half by public office the Molt Honorable President de la Generalitat, Quim Torra, the rectors of the ACUP member universities...

Barcelona, 13 May 2022- This morning, at a press conference held in the Pau Gil Hall of the Art Nouveau Site of San Pablo, the World Higher Education Week 2022, to be held from 16 to 20 May in Barcelona, was kicked off. This week has been timed to coincide with the UNESCO World Conference on Higher...

In a context of major social, economic and technological changes, and in the face of local and global challenges such as climate change, globalisation and the crisis of democracy, universities must question their social function and their strategic objectives. What should university education be...