Associate Partner in the 'Entrepreneurship, Ressources, Management, Innovation and Technologies (ERMIT)'
The Catalan Association of Public Universities (ACUP) participates as Associate Partner in the 'Entrepreneurship, Ressources, Management, Innovation and Technologies (ERMIT)' program. The project has been selected by the European Commission within the program of university mobility Intra-ACP. The aim of the program is to create a proper framework for university cooperation in Africa in order to professionalize the training and mobility of teachers and students. The mobility project will be organized alongside the virtual platform TECHNIPEDIA developed by the ACUP, the University of Yaounde I a
The Catalan Association of Public Universities (ACUP) participates as Associate Partner in the 'Entrepreneurship, Ressources, Management, Innovation and Technologies (ERMIT)' program. The project has been selected by the European Commission within the program of university mobility Intra-ACP. The aim of the program is to create a proper framework for university cooperation in Africa in order to professionalize the training and mobility of teachers and students. The mobility project will be organized alongside the virtual platform TECHNIPEDIA developed by the ACUP, the University of Yaounde I and the Open University of Catalonia in a project funded by the Spanish Agency for International Cooperation development - Agencia Espanyola de Cooperació Internacional per al Desenvolupament (AECID) and the Obra Social de la Fundació 'la Caixa'. The program, thereby, will ensure the continuity of this platform.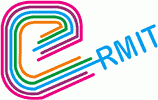 You may also be interested in...
The HEIRRI project calls on higher education institutions from all continents interested in Responsible Research and Innovation and its integration into the curricula for a pilot test of two of the training programs and materials developed by the HEIRRI project. The selected institutions will pilot...

The EnRRICH project organized its 1st conference on June 22-24 in the framework of the Living Knowledge Conference . The event took place in Dublin and gathered professionals from all around the world to discuss about issues related to education, participatory science, policy, science shops, and the...

Pompeu Fabra University professors Jordi Alonso , Roderic Guigó and Àngel Lozano appear in the list of the world's most influential scientists published by Clarivate Analytics , a company that provides services in research, patents and other areas related to innovation. The Highly Cited Researchers...

The Universitat de Barcelona (UB) , the Universitat Autònoma de Barcelona (UAB) and the Universitat Pompeu Fabra (UPF) are among the top 300 universities in the world according to the prestigious Times Higher Education World University Rankings 2016 . The UAB appears in the position 163 (last year w...