Associate Partner in the 'Entrepreneurship, Ressources, Management, Innovation and Technologies (ERMIT)'
The Catalan Association of Public Universities (ACUP) participates as Associate Partner in the 'Entrepreneurship, Ressources, Management, Innovation and Technologies (ERMIT)' program. The project has been selected by the European Commission within the program of university mobility Intra-ACP. The aim of the program is to create a proper framework for university cooperation in Africa in order to professionalize the training and mobility of teachers and students. The mobility project will be organized alongside the virtual platform TECHNIPEDIA developed by the ACUP, the University of Yaounde I
The Catalan Association of Public Universities (ACUP) participates as Associate Partner in the 'Entrepreneurship, Ressources, Management, Innovation and Technologies (ERMIT)' program. The project has been selected by the European Commission within the program of university mobility Intra-ACP. The aim of the program is to create a proper framework for university cooperation in Africa in order to professionalize the training and mobility of teachers and students. The mobility project will be organized alongside the virtual platform TECHNIPEDIA developed by the ACUP, the University of Yaounde I and the Open University of Catalonia in a project funded by the Spanish Agency for International Cooperation development - Agencia Espanyola de Cooperació Internacional per al Desenvolupament (AECID) and the Obra Social de la Fundació 'la Caixa'. The program, thereby, will ensure the continuity of this platform.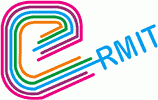 You may also be interested in...
The new website of the Reports on Indicators and Impacts of Catalan public universities is available at www.indicadorsuniversitats.cat The website includes the 9 reports published by the Catalan Association of Public Universities from 2011 to the present. Through the periodic publication of these...

A new meeting of the European consortium, hosted by the ACUP, took place on 3 and 4 December at the headquarters of the Fábrica del Sol in Barcelona, an environmental education facility promoted by the Barcelona City Council's Department of Ecology, Urban Planning and Mobility. This meeting was a...

Today's societies are undergoing profound changes with clear consequences for the future. These environmental, scientific, technological, cultural and social transformations present momentous challenges in thinking and reflecting on the meaning and value of the human experience. These challenges can...

David Bueno and Gemma Marfany claimed there is a need for dissemination, yesterday at the university during the ceremony in which they were awarded ex aequo the 6th Award of the Doctors' Senate and Board of Trustees to the best scientific and humanities dissemination activities. The ceremony was...