Associate Partner in the 'Entrepreneurship, Ressources, Management, Innovation and Technologies (ERMIT)'
The Catalan Association of Public Universities (ACUP) participates as Associate Partner in the 'Entrepreneurship, Ressources, Management, Innovation and Technologies (ERMIT)' program. The project has been selected by the European Commission within the program of university mobility Intra-ACP. The aim of the program is to create a proper framework for university cooperation in Africa in order to professionalize the training and mobility of teachers and students. The mobility project will be organized alongside the virtual platform TECHNIPEDIA developed by the ACUP, the University of Yaounde I
The Catalan Association of Public Universities (ACUP) participates as Associate Partner in the 'Entrepreneurship, Ressources, Management, Innovation and Technologies (ERMIT)' program. The project has been selected by the European Commission within the program of university mobility Intra-ACP. The aim of the program is to create a proper framework for university cooperation in Africa in order to professionalize the training and mobility of teachers and students. The mobility project will be organized alongside the virtual platform TECHNIPEDIA developed by the ACUP, the University of Yaounde I and the Open University of Catalonia in a project funded by the Spanish Agency for International Cooperation development - Agencia Espanyola de Cooperació Internacional per al Desenvolupament (AECID) and the Obra Social de la Fundació 'la Caixa'. The program, thereby, will ensure the continuity of this platform.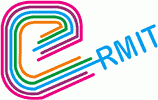 You may also be interested in...
David Bueno and Gemma Marfany claimed there is a need for dissemination, yesterday at the university during the ceremony in which they were awarded ex aequo the 6th Award of the Doctors' Senate and Board of Trustees to the best scientific and humanities dissemination activities. The ceremony was...

In the 2019 edition of the QS World University Rankings by Subject published on 27 February 2019, UPF appears in fifteen subjects, and with respect to the previous edition, improves or keeps the same ranking. UPF stands out in Economics and Econometrics and Linguistics, for which the University...

The registration for the second edition of the MOOC entrepreneurial course "How to create your company" developed by all Catalan public universities i Open. The objective of the course is to offer tools to acquire skills and knowledge about key concepts to carry out a business project and useful for...

Licia Verde, ICREA researcher in the Institute of Cosmos Sciences of the University of Barcelona (ICCUB), has been awarded the National Research Prize 2018. This award, given by the Catalan Government and the Catalan Foundation for Research and Innovation (FCRi), awards the researcher who has...