Associate Partner in the 'Entrepreneurship, Ressources, Management, Innovation and Technologies (ERMIT)'
The Catalan Association of Public Universities (ACUP) participates as Associate Partner in the 'Entrepreneurship, Ressources, Management, Innovation and Technologies (ERMIT)' program. The project has been selected by the European Commission within the program of university mobility Intra-ACP. The aim of the program is to create a proper framework for university cooperation in Africa in order to professionalize the training and mobility of teachers and students. The mobility project will be organized alongside the virtual platform TECHNIPEDIA developed by the ACUP, the University of Yaounde I
The Catalan Association of Public Universities (ACUP) participates as Associate Partner in the 'Entrepreneurship, Ressources, Management, Innovation and Technologies (ERMIT)' program. The project has been selected by the European Commission within the program of university mobility Intra-ACP. The aim of the program is to create a proper framework for university cooperation in Africa in order to professionalize the training and mobility of teachers and students. The mobility project will be organized alongside the virtual platform TECHNIPEDIA developed by the ACUP, the University of Yaounde I and the Open University of Catalonia in a project funded by the Spanish Agency for International Cooperation development - Agencia Espanyola de Cooperació Internacional per al Desenvolupament (AECID) and the Obra Social de la Fundació 'la Caixa'. The program, thereby, will ensure the continuity of this platform.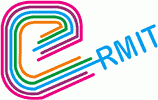 You may also be interested in...
International experts agree on the need for Science and Technology to go hand in hand with the Humanities to face present and future global challenges. This is the main conclusion that has been drawn at the International Conference on Humanities and Higher Education: Generating Synergies between...

The first International Conference on Sustainable Development Goals: Actors and Implementation, which was organized by the Global University Network for Innovation (GUNi), took place from 18-19 September 2017 in Barcelona. Academics, researchers, policy-makers, managers, civil society organizations,...

Five Catalan public universities are among the ten Spanish universities (public and private) that render more acording to the Knowledge and Development Foundation (CYD) ranking . The ranking classifies 73 of the 82 universities that exist in Spain according to the number of performance indicators...

The second and last HEIRRI Conference celebrated in Vienna on April 27th 2018 has gathered around 150 people from 43 countries under the title "Education towards a responsible society, transforming universities through RRI". The event has been centred in discussing about RRI teaching and learning,...