African Spanish HEM Platform
Under the Inter-University Consortium of University Management (CIGU) was developed during the year 2009 the project Institutional Development and Management Training College (DIGU). This project identified a great need by African universities to deepen collaboration in university management, especially in relation to the field of research management. In response to this need we designed the second phase, the DIGU II, which provides for the creation of a Platform for Higher Education Management (Spanish African Higher Education Management Platform) as a new joint project of universities that
Under the Inter-University Consortium of University Management (CIGU) was developed during the year 2009 the project Institutional Development and Management Training College (DIGU). This project identified a great need by African universities to deepen collaboration in university management, especially in relation to the field of research management. In response to this need we designed the second phase, the DIGU II, which provides for the creation of a Platform for Higher Education Management (Spanish African Higher Education Management Platform) as a new joint project of universities that are part of CIGU.
The project aims to establish a forum for exchange and lifelong learning on university management between European and African universities to increase the institutional capacities of African universities and strengthen, thus universities as vital agents social and economic development of the partner countries.
In this first phase, in response to identified needs, the platform will focus on the field of research management. The objective of this first phase is to provide a forum for dialogue and contribute to the creation and exchange of knowledge around this topic. In this sense, several reports were developed to learn more about the reality of research management within the overall framework and specifically African universities that are part of the consortium. Through this project also aims to incorporate other universities in Africa.
Finally it provides for the development of a handbook of research management as well as organizing an international conference to be attended by representatives of the Catalan universities and African experts in the field of university management and research management, representatives of international agencies of development cooperation and government representatives competent in the field of research of each African country participating in the project, among others. 
ACUP-IAU International Seminar on Innovative Approaches to Doctoral Education and Research Training in Africa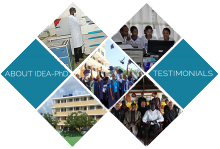 You may also be interested in...
The 2030 Agenda requires effective collaborations between all stakeholders in order to achieve the seventeen Sustainable Development Goals (SDGs). Only through close collaboration, can there be any possibility of finding global solutions to the world's current and future challenges. Partnerships are...

The 'New Strategies and Policies for the Transfer, Exploitation and Commercialization of Public Research Results' OECD Report was presented on Monday, 4 in a meeting organized by the Plataforma Coneixement, Territori i Innovació (PCTI). The report has been coordinated by Dominique Guellec, Head of...

The Childre'ns University of Catalonia ( Udn2.cat ) participated in the conference organized by SIS Catalyst in Tartu, Estonia, from 23 to 26 April. Thirty members from 23 countries participated in the meeting in order to learn, discuss and design activities for children to promote the improvement...

The Children's University of Catalonia ( UdN2.cat ) opens a new programm for the dissemination of science among elementary students. On Monday, March 4, the first conference focused on 'The Science of Comics' was held by Jordi Ojeda, UB professor and expert in the world of comics. Throughout the...