The ACUP and the IAU IDEA website
On 28 November took place the launch of the IDEA - Innovative Approaches to Doctoral Education (www.idea-phd.net) website at the general conference of the International Association of Universities (IAU), held in San Juan, Puerto Rico. The IDEA website has been developed by the ACUP and the IAU with the collaboration of the Open University of Catalonia (UOC).

This new platform is part, in the case of the ACUP, of the African-Spanish Higher Education Management Platform project. The website will promote free access to institutional and government documents to inspire design or improve
On 28 November took place the launch of the IDEA - Innovative Approaches to Doctoral Education (www.idea-phd.net) website at the general conference of the International Association of Universities (IAU), held in San Juan, Puerto Rico. The IDEA website has been developed by the ACUP and the IAU with the collaboration of the Open University of Catalonia (UOC).
This new platform is part, in the case of the ACUP, of the African-Spanish Higher Education Management Platform project. The website will promote free access to institutional and government documents to inspire design or improve strategic management and policies regarding academic doctoral programs. The platform will also provide practical tools, checklists, and other specific examples of academic initiatives and it will facilitate new opportunities for cooperation, collaboration and internationalization.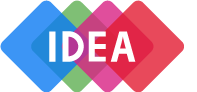 You may also be interested in...
The new website of the Reports on Indicators and Impacts of Catalan public universities is available at www.indicadorsuniversitats.cat The website includes the 9 reports published by the Catalan Association of Public Universities from 2011 to the present. Through the periodic publication of these...

A new meeting of the European consortium, hosted by the ACUP, took place on 3 and 4 December at the headquarters of the Fábrica del Sol in Barcelona, an environmental education facility promoted by the Barcelona City Council's Department of Ecology, Urban Planning and Mobility. This meeting was a...

Today's societies are undergoing profound changes with clear consequences for the future. These environmental, scientific, technological, cultural and social transformations present momentous challenges in thinking and reflecting on the meaning and value of the human experience. These challenges can...

David Bueno and Gemma Marfany claimed there is a need for dissemination, yesterday at the university during the ceremony in which they were awarded ex aequo the 6th Award of the Doctors' Senate and Board of Trustees to the best scientific and humanities dissemination activities. The ceremony was...