The UPF, UB and UAB among the 300 best universities in the world according to the THE 2016 ranking
The Universitat de Barcelona (UB), the Universitat Autònoma de Barcelona (UAB) and the Universitat Pompeu Fabra (UPF) are among the top 300 universities in the world according to the prestigious Times Higher Education World University Rankings 2016. The UAB appears in the position 163 (last year was at 146) and UPF at 175 (the previous year appeared at 164). The UB positions among the top 250 sites.
This year, there are also two more Catalan public universities between the first 500: the Universitat Politècnica de Barcelona (UPC) and the Universitat Rovira i Virgili (URV). In the ranking there are a total of 980 universities around the world, headed by the University of Oxford, the California Institute of Technology and Stanford University.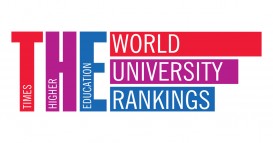 You may also be interested in...
Five Catalan public universities are among the ten Spanish universities (public and private) that render more acording to the Knowledge and Development Foundation (CYD) ranking . The ranking classifies 73 of the 82 universities that exist in Spain according to the number of performance indicators...

The Catalan university system, represented by the Secretary of Universities and Research of the Catalan Government, Francesc Xavier Grau , the general secretary of the Interuniversity Council of Catalonia (CIC), Lluís Baulenas , representatives of the universities and the ACUP, participate in the...

On Wednesday, April 25th, the presentation of the SPEET project financed by the European Commission under Erasmus + will take place at Casa Convalescència (San Antoni Maria Claret, 171, Barcelona). The project , which is promoted by the Autonomous University of Barcelona in Catalonia with partners...

Eight degrees offered by the Catalan public universities are among the Top 50 best in the World in their discipline according the Quacquarelli Symonds ranking (QS). This ranking annually analyzes the best universities in general terms but also by specialties, as is the case, paying special attention...