The UPF, UB and UAB among the 300 best universities in the world according to the THE 2016 ranking
The Universitat de Barcelona (UB), the Universitat Autònoma de Barcelona (UAB) and the Universitat Pompeu Fabra (UPF) are among the top 300 universities in the world according to the prestigious Times Higher Education World University Rankings 2016. The UAB appears in the position 163 (last year was at 146) and UPF at 175 (the previous year appeared at 164). The UB positions among the top 250 sites.
This year, there are also two more Catalan public universities between the first 500: the Universitat Politècnica de Barcelona (UPC) and the Universitat Rovira i Virgili (URV). In the ranking there are a total of 980 universities around the world, headed by the University of Oxford, the California Institute of Technology and Stanford University.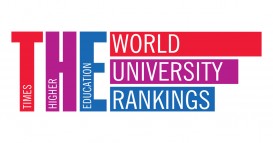 You may also be interested in...
The Catalan university system, lead by the Catalan Government and ACUP, will participate in the 29th annual conference of the EAIE 2017 held in Seville, from September 12 to 15, 2017, with the participation of over 5,000 professionals from more than 80 countries around the world. The theme of this y...

The International Higher Education and Research Leadership Course will take place in Barcelona from 2nd to 4th October 2017 . This course is part of the Global University Network for Innovation (GUNi) Summer School initiative and aims to provide a space for the professional development of mid- to se...

The network Scholars at Risk (SAR) has released Free to Think 2017 , an annual report analyzing 257 reported attacks on higher education communities in 35 countries, from September 1, 2016, to August 31, 2017. ACUP and its universities joined Scholars at Risk (SAR) on June 2017, in order to stand in...

On 6, 7 and 8 February 2018 over 200 conferences in different teaching centres will be offered on all the UAB's bachelor's degrees, including new academic programmes . The conference will be given by UAB professors. It is the best way to discover first-hand the academic programme each student is int...