The Udn2.cat delves into the world of comics
The Children's University of Catalonia (UdN2.cat) opens a new programm for the dissemination of science among elementary students. On Monday, March 4, the first conference focused on 'The Science of Comics' was held by Jordi Ojeda, UB professor and expert in the world of comics.

Throughout the conference, the children ventured into the world of physics and chemistry through the Superheroes. Should the invisible girl be blind? What is the difference between Superman and Spiderman? Why is Hulk green?

The conference 'The Science of Comics' will be held in various primary schools until the end of the year.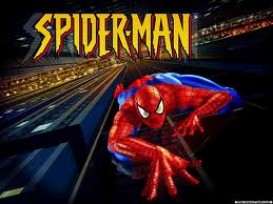 You may also be interested in...
The Childre'ns University of Catalonia ( Udn2.cat ) participated in the conference organized by SIS Catalyst in Tartu, Estonia, from 23 to 26 April. Thirty members from 23 countries participated in the meeting in order to learn, discuss and design activities for children to promote the improvement...

Universities open their doors to primary school students and their families with the Children's University of Catalonia Programme (udn2.cat), known as...

Today's societies are undergoing profound changes with clear consequences for the future. These environmental, scientific, technological, cultural and social transformations present momentous challenges in thinking and reflecting on the meaning and value of the human experience. These challenges can...

Given the doubts being generated around the participation of British universities in the Erasmus programme from the moment when Brexit takes effect, ACUP wishes to report on the current situation and possible future scenarios. The organisations and administrations that are responsible for higher...