Message from ACUP's President · COVID-19 and catalan public universities
After the agreement between President Torra and the Rectors of the Catalan universities to extend online classes in April and May, the President of the ACUP emphasizes that the Catalan public university system is looking to give a rapid response to adapt to the new situation of university centres, both for students and for teaching and research staff and administrative and service personnel. "The Catalan public universities are working so that our students can finish their academic years in the online modality. We don't rule out the possibility of doing some face-to-face activities later, in June-July, depending on the health emergency situation and in accordance with university autonomy", she points out.
From the ACUP we highlight the contribution to scientific research of the Covid-19 of universities, research centers and hospitals, as well as the voluntary incorporation of university students from the health field to the Catalan Health System.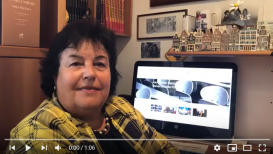 You may also be interested in...
This Thursday, 23 January 2020, the new board of directors of the Catalan Association of Public Universities (ACUP) has been constituted, which will be formed for a whole year by the rector of the Rovira i Virgili University, María José Figueras, as president; the rector of the Autonomous University...

Today's societies are undergoing profound changes with clear consequences for the future. These environmental, scientific, technological, cultural and social transformations present momentous challenges in thinking and reflecting on the meaning and value of the human experience. These challenges can...

On October 17th 2019, Josep M. Villata will present GUNi's 6th Higher Education in the World Report at the CMEPIUS Conference held by the Academic Cooperation Association in Slovenia. This conference, will take place in Bled on October 17-18th, one of the most beautiful villages in the world and...

The ACUP has organized the work session "Reforming the government of universities in a moment of change. The experience of the Université du Montréal (Québec)" with the collaboration of the Social Council of the Polytechnic University of Catalonia (UPC) in the historical building of the University...