Cosmologist Licia Verde and the program Nanoeduca are awarded the National Research Prize and the National Scientific Communication Prize
Licia Verde, ICREA researcher in the Institute of Cosmos Sciences of the University of Barcelona (ICCUB), has been awarded the National Research Prize 2018. This award, given by the Catalan Government and the Catalan Foundation for Research and Innovation (FCRi), awards the researcher who has recently contributed internationally to the progress of a scientific discipline in any of his or her fields: human and social sciences, life and health sciences, engineering and technology and experimental sciences. Moreover, the program NanoEduca, by the University of Barcelona, the Catalan Institute of Nanosciences and Nanotechnologies (ICN2), Universitat Autònoma de Barcelona (UAB) and the Center for Pedagogical Support Resources to Innovation and Educational Research (CESIRE), was awarded the National Scientific Communication Prize.
Source: UB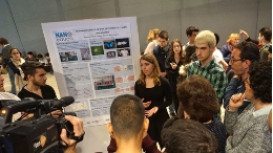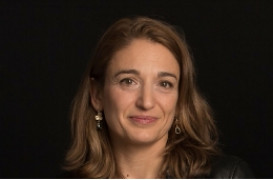 PREV
NEXT
You may also be interested in...
Five Catalan public universities are among the ten Spanish universities (public and private) that render more acording to the Knowledge and Development Foundation (CYD) ranking . The ranking classifies 73 of the 82 universities that exist in Spain according to the number of performance indicators...

On Wednesday, April 25th, the presentation of the SPEET project financed by the European Commission under Erasmus + will take place at Casa Convalescència (San Antoni Maria Claret, 171, Barcelona). The project , which is promoted by the Autonomous University of Barcelona in Catalonia with partners...

Eight degrees offered by the Catalan public universities are among the Top 50 best in the World in their discipline according the Quacquarelli Symonds ranking (QS). This ranking annually analyzes the best universities in general terms but also by specialties, as is the case, paying special attention...

Alejandro Jadad graduated in Medicine and went on to do a DPhil. He is now the director of the University of Toronto's Institute for Global Health Equity and Innovation and the founder and director of eHealth Innovation at UHN , a world-leading eHealth centre in Canada. Of Lebanese descent, he was...