The Catalan university system participates in the 29th annual conference of the EAIE 2017 in Seville
The Catalan university system, lead by the Catalan Government and ACUP, will participate in the 29th annual conference of the EAIE 2017 held in Seville, from September 12 to 15, 2017, with the participation of over 5,000 professionals from more than 80 countries around the world. The theme of this year's conference is 'A mosaic of cultures'. In this context, on the 14th at 2pm on the Catalan stand (No. A201) visitors will be invited to attend a glass of cava.
The Catalan university system regularly participates in the EAIE annual conference with its own stand: in 2009 in Madrid, in 2010 in Nantes (France), in 2011 in Copenhagen (Denmark), in 2012 in Dublin (Ireland), in 2013 in Istanbul (Turkey), in 2014 in Prague (Czech Republic), in 2015 in Glasgow, Scotland (UK) and in 2016 in Liverpool (UK).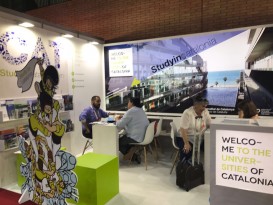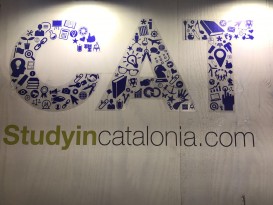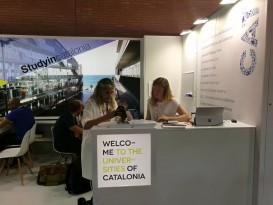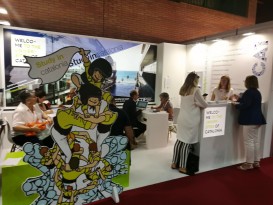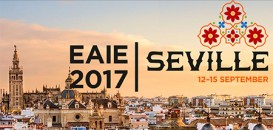 PREV
NEXT
You may also be interested in...
The International Higher Education and Research Leadership Course will take place in Barcelona from 2nd to 4th October 2017 . This course is part of the Global University Network for Innovation (GUNi) Summer School initiative and aims to provide a space for the professional development of mid- to se...

The Universitat de Barcelona (UB) , the Universitat Autònoma de Barcelona (UAB) and the Universitat Pompeu Fabra (UPF) are among the top 300 universities in the world according to the prestigious Times Higher Education World University Rankings 2016 . The UAB appears in the position 163 (last year w...

The Association of Catalan Public Universities (ACUP) has elaborated and presented the new Internationalisation Plan of the Catalan Public Universities for the period 2017-2020. The plan is a continuation of the previous one (2010-2015) although it rethinks global ideas and values in the present con...

The Association of Catalan Public Universities (ACUP) and the Catalan government participate in the annual conference of the Asia-Pacific Association for International Education (APAIE) , one of the world's largest education fairs and the major one in Asia which is held in Kaohsiung (Taiwan) from 20...