Awards of the Social Council of the UB and the Bosch i Gimpera Foundation: Ten Years Fostering Knowledge Transfer
The awards of the Social Council of the University of Barcelona and the Bosch i Gimpera Foundation for the transfer of knowledge and the creation of innovative companies celebrate their tenth edition. These awards aim to promote the return to society of the knowledge acquired through study and research, to stress the importance of technology, knowledge, and innovation transfer projects, and to foster the creation of innovative companies and entrepreneurial culture within the UB Group.
The tenth edition of the awards is open in two categories: the Antoni Caparrós prize for the best project in knowledge, technology, and innovation transfer, and the Senén Vilaró prize for the best innovative company developed by a UB graduate or linked to the UB Group.
The deadline for submission of applications is 31 May.
In the category Antoni Caparrós, the jury may grant up to two awards taking into account the economic and social impact of the project. These impacts will be assessed based on factors such as the increased competitiveness of the target organizations, the dissemination, public engagement, and the benefits of the project for society in general.
The terms of the contest and the application forms can be found at: www.fbg.ub.edu/premis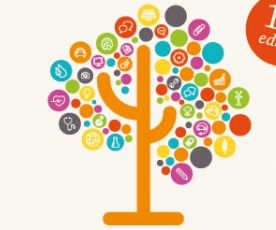 You may also be interested in...
The Universitat de Barcelona (UB) , the Universitat Autònoma de Barcelona (UAB) and the Universitat Pompeu Fabra (UPF) are among the top 300 universities in the world according to the prestigious Times Higher Education World University Rankings 2016 . The UAB appears in the position 163 (last year w...

The Universitat Oberta de Catalunya (UOC) has launched the first academic centre in southern Europe specializing in eHealth, the eHealth Center , at an act held in the Sala Europa of the Representation of the European Commission in Barcelona. The act was attended by Josep A. Planell , President of t...

On October 5th, the Open Innovation Forum will be held in Barcelona and organized by Fundació Bosch i Gimpera, Parc de Recerca UAB, la Universitat Politècnica de Catalunya, l'IQS Tech Factory, ACCIÓ and Expoquimia-World Chemical Summit. The Open Innovation Forum is an event that provides an opportun...

The Sketchfab platform now offers the graph database of the applied game Arrel, created by ICAC and the UAB and with the collaboration of the School of Architecture of Reus, Rovira i Virgili University (ETSA/URV). Focused on the architectural heritage of the Roman circus of Tarragona, it contains in...