Awards of the Social Council of the UB and the Bosch i Gimpera Foundation: Ten Years Fostering Knowledge Transfer
The awards of the Social Council of the University of Barcelona and the Bosch i Gimpera Foundation for the transfer of knowledge and the creation of innovative companies celebrate their tenth edition. These awards aim to promote the return to society of the knowledge acquired through study and research, to stress the importance of technology, knowledge, and innovation transfer projects, and to foster the creation of innovative companies and entrepreneurial culture within the UB Group.
The tenth edition of the awards is open in two categories: the Antoni Caparrós prize for the best project in knowledge, technology, and innovation transfer, and the Senén Vilaró prize for the best innovative company developed by a UB graduate or linked to the UB Group.
The deadline for submission of applications is 31 May.
In the category Antoni Caparrós, the jury may grant up to two awards taking into account the economic and social impact of the project. These impacts will be assessed based on factors such as the increased competitiveness of the target organizations, the dissemination, public engagement, and the benefits of the project for society in general.
The terms of the contest and the application forms can be found at: www.fbg.ub.edu/premis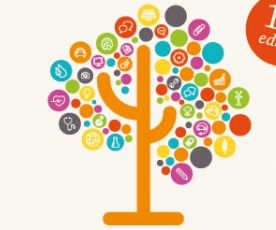 You may also be interested in...
EDEN's 2018 Workshop Towards Personalized Guidance and Support for Learning , co-organitzed with the Universitat Oberta de Catalunya (UOC), focuses on the crucial and changing roles of teachers in supporting student learning in the digital world. This includes the creation of enabling conditions...

Five Catalan public universities are among the ten Spanish universities (public and private) that render more acording to the Knowledge and Development Foundation (CYD) ranking . The ranking classifies 73 of the 82 universities that exist in Spain according to the number of performance indicators...

On Wednesday, April 25th, the presentation of the SPEET project financed by the European Commission under Erasmus + will take place at Casa Convalescència (San Antoni Maria Claret, 171, Barcelona). The project , which is promoted by the Autonomous University of Barcelona in Catalonia with partners...

Eight degrees offered by the Catalan public universities are among the Top 50 best in the World in their discipline according the Quacquarelli Symonds ranking (QS). This ranking annually analyzes the best universities in general terms but also by specialties, as is the case, paying special attention...