Awards of the Social Council of the UB and the Bosch i Gimpera Foundation: Ten Years Fostering Knowledge Transfer
The awards of the Social Council of the University of Barcelona and the Bosch i Gimpera Foundation for the transfer of knowledge and the creation of innovative companies celebrate their tenth edition. These awards aim to promote the return to society of the knowledge acquired through study and research, to stress the importance of technology, knowledge, and innovation transfer projects, and to foster the creation of innovative companies and entrepreneurial culture within the UB Group.
The tenth edition of the awards is open in two categories: the Antoni Caparrós prize for the best project in knowledge, technology, and innovation transfer, and the Senén Vilaró prize for the best innovative company developed by a UB graduate or linked to the UB Group.
The deadline for submission of applications is 31 May.
In the category Antoni Caparrós, the jury may grant up to two awards taking into account the economic and social impact of the project. These impacts will be assessed based on factors such as the increased competitiveness of the target organizations, the dissemination, public engagement, and the benefits of the project for society in general.
The terms of the contest and the application forms can be found at: www.fbg.ub.edu/premis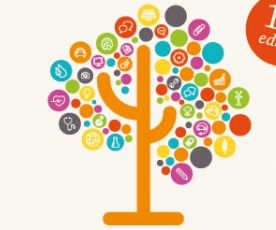 You may also be interested in...
Eight degrees offered by the Catalan public universities are among the Top 50 best in the World in their discipline according the Quacquarelli Symonds ranking (QS). This ranking annually analyzes the best universities in general terms but also by specialties, as is the case, paying special attention...

Alejandro Jadad graduated in Medicine and went on to do a DPhil. He is now the director of the University of Toronto's Institute for Global Health Equity and Innovation and the founder and director of eHealth Innovation at UHN , a world-leading eHealth centre in Canada. Of Lebanese descent, he was...

On 6, 7 and 8 February 2018 over 200 conferences in different teaching centres will be offered on all the UAB's bachelor's degrees, including new academic programmes . The conference will be given by UAB professors. It is the best way to discover first-hand the academic programme each student is...

Pompeu Fabra University professors Jordi Alonso , Roderic Guigó and Àngel Lozano appear in the list of the world's most influential scientists published by Clarivate Analytics , a company that provides services in research, patents and other areas related to innovation. The Highly Cited Researchers...