ACUP Press Release on the terrorist attacks in París
The Catalan Association of Public Universities (ACUP), regrets the barbarous acts occurred on Friday 13 November 2015 in Paris and expresses its most energetic rejection to this and other terrorist activities. The basic principles of coexistence and respect for fundamental freedoms can not be threatened by attacks of any kind. The ACUP offers condolences to the victims and shares the grief of their families and friends. Also, the Association encourages all members of the Catalan university community to be present at the events of condolences which will be held today, November 16th, at various universities.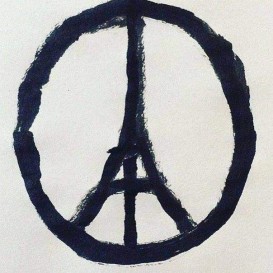 You may also be interested in...
Regarding the confirmation of the criminal chamber of the Supreme Court of the decision of the Superior Court of Justice of Catalonia (TSJC) to disqualify for a year and a half by public office the Molt Honorable President de la Generalitat, Quim Torra, the rectors of the ACUP member universities...

Today, September 21, the highest authorities of all universities and research centres in Catalonia (some sixty institutions representing almost 90% of the system) have met to assess the situation created in Catalonia as a result of the actions of the Spanish State in recent days. Representatives of...

The undersigning, Rectors of Catalan public universities, before the current situation Catalonia is living, condemn the coercive episodes of the freedom of expression that are taking place in recent days. We vindicate dialogue as the only possible way for understanding under democracy, stemming from...

The rectors of the Universities and the presidents of their Social Councils belonging to the Catalan Association of Public Universities (ACUP) wish to express our support on: .-The resolution of the Parliament of Catalonia on 27th September that states "the need for the Catalan people to decide...