ACUP and its universities join the Scholars at Risk network
ACUP and its universities –as network partner- have joined Scholars at Risk (SAR), a network of over 400 higher education institutions in 39 countries working to protect threatened scholars, prevent attacks on higher education and promote academic freedom.
By joining SAR, we stand in solidarity with educators, researchers and students around the world who are threatened for peacefully expressing ideas and asking questions. Academic freedom is fundamental to ACUP's mission of providing quality higher education. As a SAR member, we demonstrate our commitment and responsibility to preserving and promoting the freedom to think, locally and globally.
According to Free to Think, a recent report published by SAR, scholars and students at universities around the world face regular threats as a result of their academic work and free expression of ideas. These threats to higher education communities range from restrictions on travel and unjustified firings to imprisonment and violence. "Attacks on higher education shrink the space where people can freely think and ask questions about complex and contentious issues," said SAR's Executive Director, Robert Quinn. "Our Network members are central to protecting scholars targeted by these attacks and building a stronger, safer university space."
SAR member institutions assist persecuted scholars and students by offering temporary research and teaching positions, monitoring and advocating against attacks on higher education, and conducting learning initiatives to promote academic freedom. In addition, faculty, staff and students at member institutions have the opportunity to engage in SAR activities, including:
Faculty, staff and students are invited to learn more about Scholars at Risk and how to get involved by contacting ACUP and signing up for SAR updates.
*Our adherence to the SAR Network is part of the 2017 Working Plan and the International Projection Plan of Catalan Universities for the period 2017-2020, where one of the main axes of work is improving the services we offer to refugees and groups with special needs.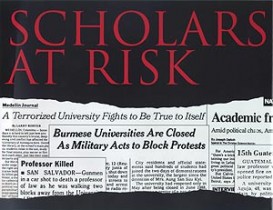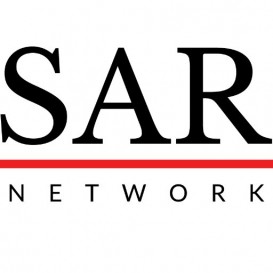 PREV
NEXT
You may also be interested in...
The network Scholars at Risk (SAR) has released Free to Think 2017 , an annual report analyzing 257 reported attacks on higher education communities in 35 countries, from September 1, 2016, to August 31, 2017. ACUP and its universities joined Scholars at Risk (SAR) on June 2017, in order to stand in...

The Scholars at Risk (SAR) Global Congress 2018 was convened on April 23-26 at Freie Universität Berlin (Germany) with the collaboration of the same university and the Alexander von Humboldt Foundation . ACUP and the Catalan public universities joined the international network in June 2017. Since...

The ACUP has adhered to the European Citizen Initiative " We are a welcoming Europe: let us help! " In order to achieve its processing, one million signatures of European citizens before 15 February 2019 (ideally before the end of years) are required in at least 7 member states of the European Union...

On Thursday, February 15, ACUP and Scholars at Risk (SAR) organised a seminar on "Academic Freedom and Protection of Academic Refugees" at Pompeu Fabra University (UPF). The seminar began with the welcome by Josep M. Vilalta (Executive Secretary of the ACUP) and Pablo Pareja (Vice Chancellor of the...