#UniversitatsRefugi
The Catalan public universities, ACUP members, work together to support refugees.
Based on the "Catalan Universities with the Refugees" announcement (see the document attached), public universities undertake to promote and facilitate the active involvement of their communities in the initiatives and actions related to the reception of refugees who come to Catalonia
In the attached documents you will find the services and activities of the Catalan public universities for refugees.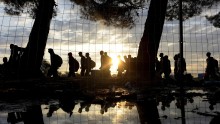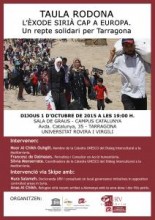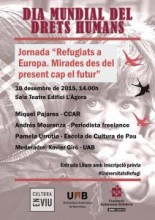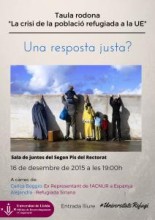 You may also be interested in...
With the "University, We Are Shelter" campaign, we want to respond to the misinformation and false myths surrounding refugees in order to deal with xenophobic discourses. Promoted by the UNHCR (UN Refugee Agency - Catalan Committee) and with the participation of Catalan public universities, the...

Catalan public universities, members of the ACUP, work together to support refugees

The ACUP has adhered to the European Citizen Initiative "We are a welcoming Europe: let us help!" In order to achieve its processing, one million signatures of European citizens before 15 February 2019 (ideally before the end of years) are required in at least 7 member states of the European Union...

Barcelona, 13 May 2022- This morning, at a press conference held in the Pau Gil Hall of the Art Nouveau Site of San Pablo, the World Higher Education Week 2022, to be held from 16 to 20 May in Barcelona, was kicked off. This week has been timed to coincide with the UNESCO World Conference on Higher...