International Conference on University Teaching and Innovation (CIDUI)
The CIDUI Conference is an international academic event around teaching in Higher Education that has been held biannually since 2000.
Organized by the eight Catalan public universities, through their specialized units in teaching innovation and training of university teachers and the ACUP, the congress is a consolidated initiative that regularly brings together a large number of professors and professionals involved in the university field in improving innovation and teaching quality. Its main objectives include:
Encourage the exchange of teaching experiences;
Contribute to the improvement of teaching activity in universities;
Encourage cooperation and exchange between universities and networks on issues of teaching quality;
Debate at the academic level about the reality and challenges of higher education.
Promote research and innovation with scientific rigor in the field of teaching.
The CIDUI organizes two events aimed at dealing with topics of interest and current affairs at the teaching level, the Congress and the Symposium, which are held alternately every two years.
More information: www.cidui.org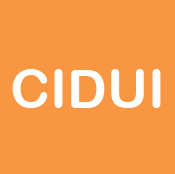 You may also be interested in...
The Catalan Association of Public Universities (ACUP) has recently joined as an associate partner in the CHARM European University alliance, led by the University of Barcelona (UB). The CHARM-EU (Challenge-driven, Accessible, Research-Based and Mobile European University) is an accessible, mobile...

With the "University, We Are Shelter" campaign, we want to respond to the misinformation and false myths surrounding refugees in order to deal with xenophobic discourses. Promoted by the UNHCR (UN Refugee Agency - Catalan Committee) and with the participation of Catalan public universities, the...

The new website of the Reports on Indicators and Impacts of Catalan public universities is available at www.indicadorsuniversitats.cat The website includes the 9 reports published by the Catalan Association of Public Universities from 2011 to the present. Through the periodic publication of these...

The ACUP has organized the work session "Reforming the government of universities in a moment of change. The experience of the Université du Montréal (Québec)" with the collaboration of the Social Council of the Polytechnic University of Catalonia (UPC) in the historical building of the University...