The UPF, UB and UAB among the 300 best universities in the world according to the THE 2016 ranking
The Universitat de Barcelona (UB), the Universitat Autònoma de Barcelona (UAB) and the Universitat Pompeu Fabra (UPF) are among the top 300 universities in the world according to the prestigious Times Higher Education World University Rankings 2016. The UAB appears in the position 163 (last year was at 146) and UPF at 175 (the previous year appeared at 164). The UB positions among the top 250 sites.
This year, there are also two more Catalan public universities between the first 500: the Universitat Politècnica de Barcelona (UPC) and the Universitat Rovira i Virgili (URV). In the ranking there are a total of 980 universities around the world, headed by the University of Oxford, the California Institute of Technology and Stanford University.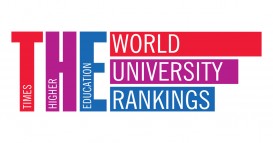 You may also be interested in...
UNESCO's World Conference on Higher Education is held every 10 years. This year it leaves Paris for the first time and we are hosting it in Barcelona. UNESCO trusted ACUP/GUNi to make this event possible in our country. The digital media of the Barcelona City Council have interviewed the Executive...

Five Catalan public universities are among the ten Spanish universities (public and private) that render more acording to the Knowledge and Development Foundation (CYD) ranking. The ranking classifies 73 of the 82 universities that exist in Spain according to the number of performance indicators...

The new website of the Reports on Indicators and Impacts of Catalan public universities is available at www.indicadorsuniversitats.cat The website includes the 9 reports published by the Catalan Association of Public Universities from 2011 to the present. Through the periodic publication of these...

The ACUP has organized the work session "Reforming the government of universities in a moment of change. The experience of the Université du Montréal (Québec)" with the collaboration of the Social Council of the Polytechnic University of Catalonia (UPC) in the historical building of the University...