Message from ACUP's President · COVID-19 and catalan public universities
After the agreement between President Torra and the Rectors of the Catalan universities to extend online classes in April and May, the President of the ACUP emphasizes that the Catalan public university system is looking to give a rapid response to adapt to the new situation of university centres, both for students and for teaching and research staff and administrative and service personnel. "The Catalan public universities are working so that our students can finish their academic years in the online modality. We don't rule out the possibility of doing some face-to-face activities later, in June-July, depending on the health emergency situation and in accordance with university autonomy", she points out.
From the ACUP we highlight the contribution to scientific research of the Covid-19 of universities, research centers and hospitals, as well as the voluntary incorporation of university students from the health field to the Catalan Health System.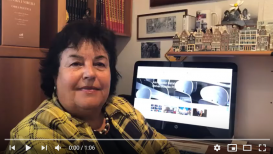 You may also be interested in...
Barcelona, 13 May 2022- This morning, at a press conference held in the Pau Gil Hall of the Art Nouveau Site of San Pablo, the World Higher Education Week 2022, to be held from 16 to 20 May in Barcelona, was kicked off. This week has been timed to coincide with the UNESCO World Conference on Higher...

In a context of major social, economic and technological changes, and in the face of local and global challenges such as climate change, globalisation and the crisis of democracy, universities must question their social function and their strategic objectives. What should university education be...

We are facing a new world era, with realities such as economic globalisation, the climate emergency, shortcomings in the welfare state, the consolidation of knowledge as a critical factor of progress, new and old inequalities, the transformation of the world of work, the rise of populism and the...

UNESCO's World Conference on Higher Education is held every 10 years. This year it leaves Paris for the first time and we are hosting it in Barcelona. UNESCO trusted ACUP/GUNi to make this event possible in our country. The digital media of the Barcelona City Council have interviewed the Executive...