The General Council of Chambers of Commerce of Catalonia new member of the CTI Platform
The General Council of Chambers of Commerce of Catalonia joins Knowledge, Territory and Innovation Platform (CTI). In this way it becomes the 23rd organization among business associations and companies, universities and public institutions in Catalonia that form the CTI Platform, a strategic project to strengthen the economic and social development of Catalonia.
The CTI platform promotes stable interaction and cooperation between universities, business and government of Catalonia to work together for social progress, economic competitiveness and cultural vitality. The Catalan Association of Public Universities (ACUP), Fomento del Trabajo Nacional and PIMEC promote the Platform with the collaboration of "la Caixa". It also has the support of the Generalitat of Catalonia and a group of companies based in Catalonia.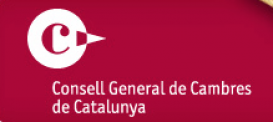 You may also be interested in...
The series of seminars Universities and Gender "Moving beyond diagnoses: gender equality and incorporation of female talent in higher education, research and university management" held on October 5 and 6, continues the collaboration between the CUIMPB-Centre Ernest Lluch and the Catalan Association...

On the 20th and 21st of June, the DECODE consortium met in Riga, Latvia, for the first in-person meeting. The ACUP team attended the gathering as leaders of the project dissemination and of the last Intellectual Output (IO) to be delivered, which will be executed in the coming months. Our Erasmus+...

From the 24th to the 26th of May ACUP-GUNi participated at the transnational project meeting of the SHEFCE project in Brussels. The meeting was held at the Vrije Universiteit Brussels (VUB) and around 10 participants from Croatia, Austria, Belgium, Ireland, and Spain participated representing the...

Between the 30th of May and the 1st of June, the TeRRIFICA Consortium has met in Poznan for an in-person meeting, the first since the Covid-19 pandemic started. The project, which is now coming to an end, has been an incredible experience filled with research, innovation, climate action and citizen...