Awards of the Social Council of the UB and the Bosch i Gimpera Foundation: Ten Years Fostering Knowledge Transfer
The awards of the Social Council of the University of Barcelona and the Bosch i Gimpera Foundation for the transfer of knowledge and the creation of innovative companies celebrate their tenth edition. These awards aim to promote the return to society of the knowledge acquired through study and research, to stress the importance of technology, knowledge, and innovation transfer projects, and to foster the creation of innovative companies and entrepreneurial culture within the UB Group.
The tenth edition of the awards is open in two categories: the Antoni Caparrós prize for the best project in knowledge, technology, and innovation transfer, and the Senén Vilaró prize for the best innovative company developed by a UB graduate or linked to the UB Group.
The deadline for submission of applications is 31 May.
In the category Antoni Caparrós, the jury may grant up to two awards taking into account the economic and social impact of the project. These impacts will be assessed based on factors such as the increased competitiveness of the target organizations, the dissemination, public engagement, and the benefits of the project for society in general.
The terms of the contest and the application forms can be found at: www.fbg.ub.edu/premis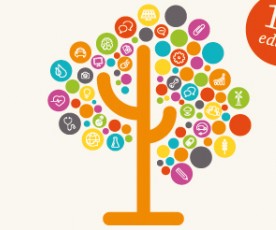 You may also be interested in...
Source: comms UdG Since this initiative was launched in 2012, the participation of the University of Girona in the Industrial Doctorate Plan has been advancing with a total of 54 awarded projects, 38 own researchers directing theses, 22 research groups involved and 13 theses. doctoral reads. The...

Source: comms UPF Now the EU's Horizon 2020 programme has come to an end, the University has obtained a total of 85.6 million euros of funding spread across 176 projects, that is to say, an increase of 16 and 24%, respectively compared to the previous FP7 programme. UPF, which has stood out for...

The Catalan Agency for Development Cooperation, in collaboration with the Directorate-General for Public Procurement and with the support of the Directorate-General for Development Cooperation, is organizing the second edition of the course on the external impact of public procurement on 'School of...

Source: UPC The rector of the Universitat Politècnica de Catalunya · BarcelonaTech (UPC), Daniel Crespo; the director of the School of Industrial, Aerospace and Audiovisual Engineering of Terrassa (ESEIAAT) of the UPC, Xavier Roca, and the co-founder and CEO of Grup Construcía, Arturo Fernández...