#UniversitatsRefugi
The Catalan public universities, ACUP members, work together to support refugees.
Based on the "Catalan Universities with the Refugees" announcement (see the document attached), public universities undertake to promote and facilitate the active involvement of their communities in the initiatives and actions related to the reception of refugees who come to Catalonia
In the attached documents you will find the services and activities of the Catalan public universities for refugees.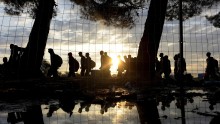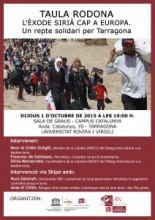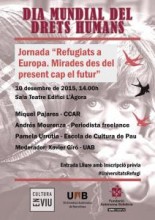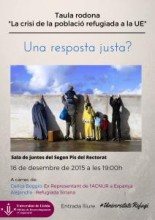 You may also be interested in...
The ACUP has adhered to the European Citizen Initiative "We are a welcoming Europe: let us help!" In order to achieve its processing, one million signatures of European citizens before 15 February 2019 (ideally before the end of years) are required in at least 7 member states of the European Union...

The 2030 Agenda requires effective collaborations between all stakeholders in order to achieve the seventeen Sustainable Development Goals (SDGs). Only through close collaboration, can there be any possibility of finding global solutions to the world's current and future challenges. Partnerships are...

The network Scholars at Risk (SAR) has released Free to Think 2017, an annual report analyzing 257 reported attacks on higher education communities in 35 countries, from September 1, 2016, to August 31, 2017. ACUP and its universities joined Scholars at Risk (SAR) on June 2017, in order to stand in...

ACUP and its universities –as network partner- have joined Scholars at Risk (SAR), a network of over 400 higher education institutions in 39 countries working to protect threatened scholars, prevent attacks on higher education and promote academic freedom. By joining SAR, we stand in solidarity with...