HEIRRI at the Going Global 2016
From 3th to 5th May, 2016 in Cape Town will be held "Going Global 2016" Conference, an open forum that brings together world education leaders in order to connect ideas and promote answers about the trend issues on global higher and further education. 
HEIRRI will be present at the "Going Global 2016" during the poster session by the hand of Nadja Gmelch, head of projects at ACUP/GUNi, institutions in charge of the communication and internationalisation plans of the project. Besides the poster session, one of the goals is to learn about RRI in Africa. 
Going Global is the British Council's flagship annual conference for international leaders of non-compulsory education. Going Global conferences attract more than 1,500 leaders of international education from over 80 countries across the globe including ministerial officials, heads of universities and colleges, leaders in vocational training, senior academic staff, directors of NGOs, business leaders and policy makers.
More info: www.heirri.eu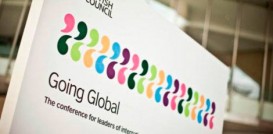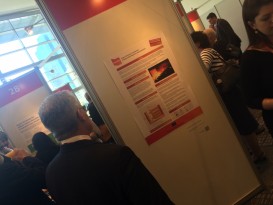 PREV
NEXT
You may also be interested in...
The HEIRRI project calls on higher education institutions from all continents interested in Responsible Research and Innovation and its integration into the curricula for a pilot test of two of the training programs and materials developed by the HEIRRI project. The selected institutions will pilot...

The IAU 15th General Conference ' Higher Education: A catalyst for innovative and sustainable societies ', held on 13-16th November 2016 in Bangkok , Thailand, focuses on sharing strategies and practices that demonstrate how higher education institutions contribute to innovation and sustainability....

The new HEIRRI database is now published online and available for everyone interested in RRI and RRI learning! The database compiles 23 exemplary cases related to RRI and RRI learning in higher education institutions , such as EU projects, different teaching/pedagogical approaches, programmes and...

The first conference of the European project HEIRRI (Higher Education Institutions and Responsible Research and Innovation), entitled "Teaching Responsible Research and Innovation at University", has gathered on March 18th more than 150 people from all over the world to discuss about the integration...