ACUP and GUNi join the March for Science, a global movement to defend the vital role science plays in the world
The March for Science is a global movement to defend the vital role science plays in our health, safety, economies, and governments. It will be celebrated on the 22nd of April, Earth Day, in more than 500 cities in the world to highlight and share science's values. The GUNi network, together with ACUP, has joined the March for Science-Barcelona, a campaign which aims to draw the attentions of society and the political classes to the importance of science in today's world and to some of the dangers science currently faces. Barcelona comes together in solidarity with all citizens and associations taking part in the March for Science and shares with them these four main objectives:
- Defense of independence and freedom in public scientific research
- To promote a better dialogue between science and society
- To strengthen scientific culture and scientific education
- To reinforce the use of scientific methods and results in decision-making processes
It is one of the hundred of events in the framework of the March for Science, which champions robustly funded and publicly communicated science as a pillar of human freedom and prosperity. We unite as a diverse, nonpartisan group to call for science that upholds the common good and for political leaders and policy makers to enact evidence based policies in the public interest.
The March for Science is a celebration of science. It's not only about scientists and politicians; it is about the very real role that science plays in each of our lives and the need to respect and encourage research that gives us insight into the world.
Read the March for Science-Barcelona statement and support the event.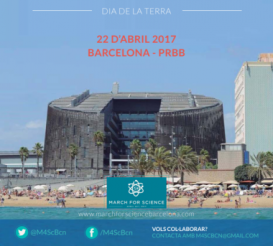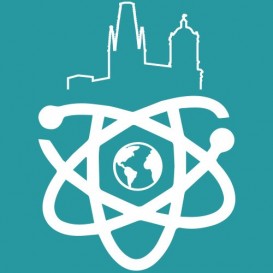 PREV
NEXT
You may also be interested in...
The HEIRRI project calls on higher education institutions from all continents interested in Responsible Research and Innovation and its integration into the curricula for a pilot test of two of the training programs and materials developed by the HEIRRI project. The selected institutions will pilot...

The 6th GUNi Higher Education in the World report "Towards a Socially Responsible University: Balancing the Global and the Local" was presented last Friday 10th March in Barcelona in front of a full Auditorium in the emblematic building of La Pedrera. The edition of the 6th HEIW report focuses on th...

The EnRRICH project organized its 1st conference on June 22-24 in the framework of the Living Knowledge Conference . The event took place in Dublin and gathered professionals from all around the world to discuss about issues related to education, participatory science, policy, science shops, and the...

HEIRRI 1st Conference, Teaching Responsible Research and Innovation at University, to be held in CosmoCaixa, Barcelona, next 18th March 2016, is a stimulating forum to discuss new ways to teach and learn how research and innovation should adapt to current changing times. The 1st HEIRRI Conference we...